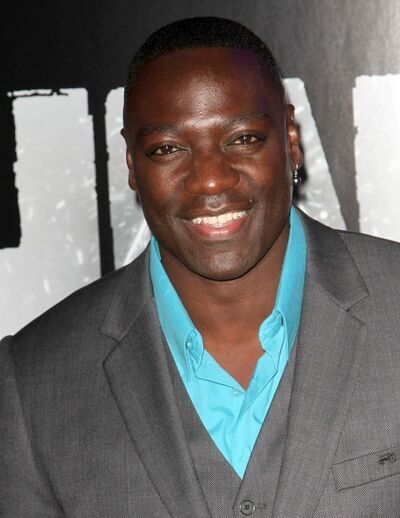 Adewale Rotimi O. C. E. Akinnuoye-Agbaje
est un comédien britannique d'origine nigériane né le 22 août 1967 à Londres au Royaume-Uni. Il est l'interprète  d'
Algrim
/
Kurse
 dans
Thor: Un Monde Obscur
.
Rôles Marquants
Edit
Waylon Jones/Killer Croc dans L'Escadron Suicide (2016).
Atticus dans Pompéi (2014).
Robert Nkomo Morel dans Du plomb dans la tête (2012).
Derek Jameson dans La Chose (2012).
Agent dans Tueur d'élite (2011).
L'Évangéliste dans Vitesse extrème (2010).
Hershel 'Heavy Duty' Dalton dans G.I. Joe: Le Réveil du Cobra (2009).
Mr. Eko dans Perdus (2005-2006).
Kykwana Wombosi dans La Mémoire dans la peau (2002).
Lock-Nah dans Le Retour de la momie (2001).
Section heading
Edit
Write the second section of your page here.
Ad blocker interference detected!
Wikia is a free-to-use site that makes money from advertising. We have a modified experience for viewers using ad blockers

Wikia is not accessible if you've made further modifications. Remove the custom ad blocker rule(s) and the page will load as expected.