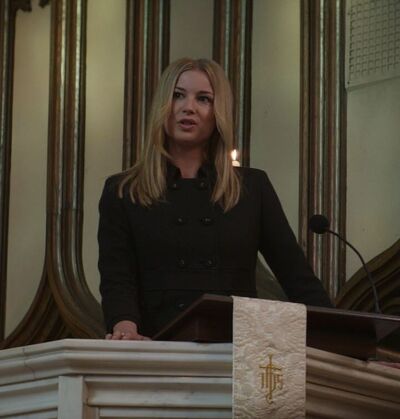 L'Agent Sharon Carter 
est une ancienne agent du 
S.H.I.E.L.D.
 ayant été assignée par le 
Directeur Fury
 de surveiller le 
Capitaine Rogers
 en posant comme sa voisine de logement. Mais sa couverture de jeune femme innocente se brisa lorsque
Fury
se fit assassiner et qu'elle n'eût aucun autre choix que de répondre à l'appel du devoir. Peu après, lorsque 
Alexander Pierce
 donna l'ordre à ses subalternes d'arrêter le 
Capitaine America
 le plus vite possible, elle protesta et décida de faire son enquête la dessus. Mais lorsque
Rogers
prit l'initiative de dévoiler au grand jour l'alliance entre
Pierce
et l'
HYDRA
,
Sharon
se retrouva confrontée à 
Brock Rumlow
 qui fut justement envoyé par
Pierce
pour s'assurer que les 
Héliporteurs d'Insight
 soient déployés. Après la dissolution du
S.H.I.E.L.D.
et la mort d'
Alexander
,
Sharon
quitta le
S.H.I.E.L.D.
et alla travailler pour la 
CIA
.
Section heading
Edit
Write the first section of your page here.
Section heading
Edit
Write the second section of your page here.
Ad blocker interference detected!
Wikia is a free-to-use site that makes money from advertising. We have a modified experience for viewers using ad blockers

Wikia is not accessible if you've made further modifications. Remove the custom ad blocker rule(s) and the page will load as expected.