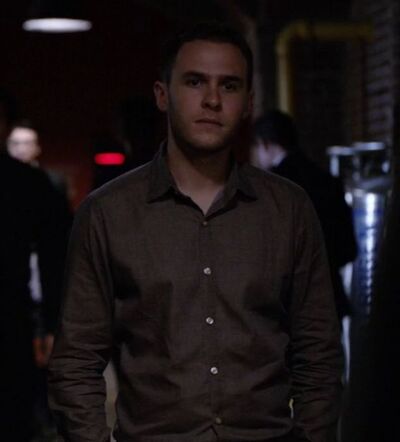 L'Agent Leopold Fitz
est un agent du
S.H.I.E.L.D.
 de niveau 5 ainsi qu'un scientifique. Dès son arrivée dans l'agence, il rencontra l'
Agent Jemma Simmons
 et devint son inséparable. Peu après, tout comme
Simmons
, il fut recruté dans l'
équipe
de
Coulson
 par l'
Agent Melinda May
 et travailla avec eux dans toutes leurs missions. Durant son affectation, il devint très bon ami avec l'
Agent Grant Ward
. Cependant, durant le 
Conflit S.H.I.E.L.D./HYDRA
, il devint extrêmement jaloux de l'amitié entre
Simmons
et l'
Agent Triplett
.
Fitz
fut un atout important durant la chasse du 
Clairvoyant
 et le reste du 
Groupe Centipede
. Il fut également choqué d'apprendre que
Ward
était en fait une taupe de l'
HYDRA
 et refusa de l'accepter. Peu après, il fut capturé par ceux-ci à bord du 
Bus
 et enfermé dans une 
Capsule médicale
 avec
Simmons
après que
Ward
ait recu l'ordre de les tuer. Cependant,
Fitz
réussit à influencer
Ward
mais il fut tout de même largué dans l'océan. Ils survécurent à la chute mais furent piégés au fond de l'océan. Refusant de laisser
Simmons
mourir, il confectionna une réserve d'oxygène nécessaire pour la survie d'un seul d'entre eux. Cependant, il fut ramené à la surface par
Simmons
et sauvé par le 
Directeur Nick Fury
 malgré le fait qu'il a subit des dommages au cerveau après une privation trop longue d'oxygène. Maintenant en meilleure santé,
Fitz
a du mal à accepter le départ de
Simmons
et hallucina sans cesse sa présence. Lorsqu'elle fut de retour, il prit mal le choc et menaca à plusieurs reprises de quitter le
S.H.I.E.L.D.
. 
Ad blocker interference detected!
Wikia is a free-to-use site that makes money from advertising. We have a modified experience for viewers using ad blockers

Wikia is not accessible if you've made further modifications. Remove the custom ad blocker rule(s) and the page will load as expected.