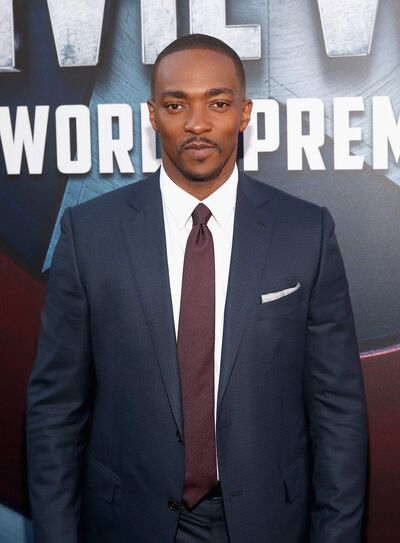 Anthony Mackie
est un acteur américain né le 23 septembre 1979 à la Nouvelle-Orléans en Lousiane. Il est l'interprète de 
Sam Wilson
/
Le Faucon
 dans
Capitaine America: Le Soldat de l'Hiver
, 
Les Avengers: L'Age d'Ultron
,
Ant-Man
 et 
Capitaine America: La Guerre civile
.
Roles Marquants
Edit
Marcus Atwood dans Triple 9' (2016).
Chris Roberts dans La Veille (2015).
Sam Coulson dans Le Cinquième pouvoir (2013).
Adrian Doorbal dans Coup musclé (2013).
Officier Coleman Harris dans Escouade Gangster (2013).
Will Johnson dans Abraham Lincoln, chasseur de vampires (2012).
Mike Ackerman dans Le Temps d'un vol (2012).
Finn dans Gants d'acier (2011).
Tupac Shakur dans Notorious (2009).
Major William Bowman dans L'Oeil du mal (2008).
Sergent JT Sanborn dans Démineurs (2008).
Papa Doc dans 8 Mile (2002).
Section heading
Edit
Write the second section of your page here.
Ad blocker interference detected!
Wikia is a free-to-use site that makes money from advertising. We have a modified experience for viewers using ad blockers

Wikia is not accessible if you've made further modifications. Remove the custom ad blocker rule(s) and the page will load as expected.