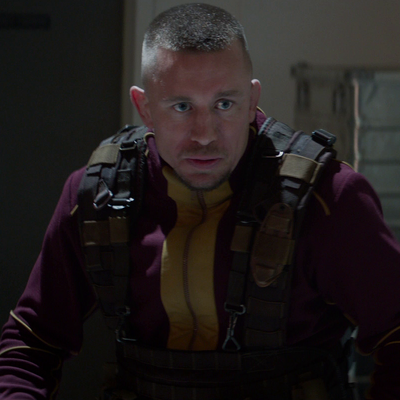 Georges Batroc est un mercenaire algérien qui a autrefois travaillé en tant qu'agent au sein de la DGSE. Batroc devint plus tard un mercenaire pigiste ainsi qu'un terroriste à louer. En 2014, il fut payé par Nick Fury pour diriger une équipe de 25 pirates pour détourner et tenter de racheter un navire du S.H.I.E.L.D., le Lemurian Star. Par après, ses manigances furent interrompues par l'arrivée de Capitaine America, la Veuve Noire ainsi que quelques membres du S.T.R.I.K.E. sur le navire. Batroc combattut brèvement le Capitaine avant de s'enfuir en lui jetant une grenade. Il fut plus tard arrêté par Interpol à Alger en Algérie pour être interrogé sur ce qu'il pouvait savoir sur la tentative d'assassinat de Fury étant donné qu'il était un très important suspect et que certaines personnes dont Alexander Pierce croyaient que la mort de Fury était le fruit d'une transaction ayant mal virée.
Ad blocker interference detected!
Wikia is a free-to-use site that makes money from advertising. We have a modified experience for viewers using ad blockers

Wikia is not accessible if you've made further modifications. Remove the custom ad blocker rule(s) and the page will load as expected.