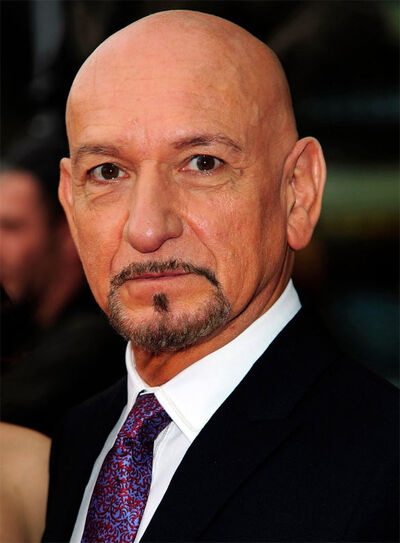 Krishna Pandit Bhanji 
est un acteur anglais né le 31 décembre 1943 à Scarborough en Angleterre. Il est l'interprète du 
'Mandarin'
 dans
Iron Man 3
 et
Épisode unique Marvel: All Hail the King
.
Roles Marquants
Edit
Mazer Rackham dans La Stratégie Ender (2013).
L'Oncle Tamir dans Le Dictateur (2012).
George Méliès dans Hugo (2011).
Nizam dans Prince of Persia: Les Sables du temps (2010).
Dr. John Crawley dans Shutter Island (2010).
Gourou Tugginmypudha dans Le Gourou de l'amour (2008).
Le Rabbin dans Bonne chance Slevin (2006).
Fagin dans Oliver Twist (2005).
Xavier Fitch dans Espèces (1995).
Itzhak Stern dans La Liste de Schindler (1993).
Section heading
Edit
Write the second section of your page here.
Ad blocker interference detected!
Wikia is a free-to-use site that makes money from advertising. We have a modified experience for viewers using ad blockers

Wikia is not accessible if you've made further modifications. Remove the custom ad blocker rule(s) and the page will load as expected.