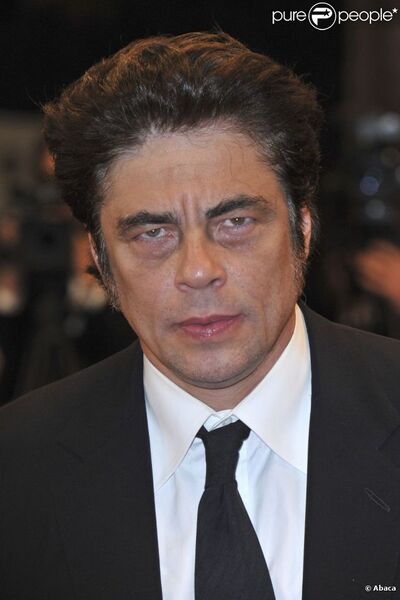 Benicio Monserrate Rafael Del Toro Sanchez 
est un acteur portoricain naturalisé espagnol né le 19 février 1967 à San Germán à Puerto Rico. Il est l'interprète du
Collectionneur
 dans
Thor: Un Monde Obscur
 et 
Les Gardiens de la Galaxie
.
Roles Marquants
Edit
Sauncho Smilax dans Vice caché (2014).
Jimmy Picard dans Jimmy P. (2013).
Lado dans Sauvages (2012).
Lawrence Talbot dans Le Loup-garou (2010).
Ernesto 'Che' Guevara dans Che (2008).
Jackie Boy dans Une histoire de Sin City (2005).
Jack Jordan dans 21 Grammes (2003).
Aaron Hallam dans Chasse à l'homme (2003).
Javier Rodriguez dans Traffic (2001).
Dr. Gonzo dans Peur et dégoût à Las Vegas (1998).
Juan Primo dans Le Fanatique (1997).
Fred Fenster dans Suspects de convenance (1995).
Dario dans Permis de tuer (1989).
Section heading
Edit
Write the second section of your page here.
Ad blocker interference detected!
Wikia is a free-to-use site that makes money from advertising. We have a modified experience for viewers using ad blockers

Wikia is not accessible if you've made further modifications. Remove the custom ad blocker rule(s) and the page will load as expected.