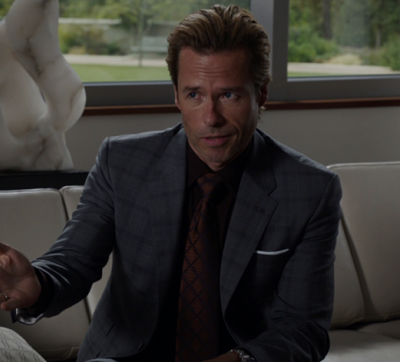 Le
Dr. Aldrich Killian
 était le fondateur de l'
A.I.M.
. Né avec plusieurs difformations physiques, il tenta de se suicider plusieurs fois mais ne fut pas capable. Un jour, en 
Suisse
, il rencontra 
Tony Stark
 et lui demanda de supporter ses projets scientifiques et de le rejoindre sur le toit. Après plus d'une heure d'attente,
Killian
réalisa qu'il fut rejeté et songea encore au suicide. Cependant, il refoula son chagrin et fonda l'
A.I.M.
le lendemain en engageant 
Maya Hansen
 comme assistante. C'est alors qu'ils inventèrent 
Extremis
. Après se l'être injecté,
Killian
pu se débarasser de toutes ses anomalies physiques pour devenir normal. Après s'être guérit, il continua de diriger des activités illégales qui résultèrent presque tous en explosions. Pour masquer ces explosions, il décida de faire passer cela comme des attaques terroristes. Après avoir fait quelques recherches sur les 
Dix Anneaux
, il engagea un
acteur pour
poser comme leur chef en échange de drogue et de prostitués. 
Write the second section of your page here.