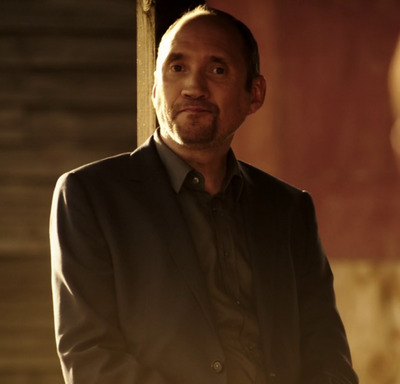 Edison Po 
était un agent du 
Groupe Centipede
 ainsi qu'un ancien marine ayant des connections avec le mystérieux
Clairvoyant
. Pour des raisons inconnues,
Po
fut incarcéré au
Pénitencier fédéral d'Havenworth
. Après que les expériences sur
Chan Ho Yin
 ont échouées lorsque celui-ci liquida
le docteur
,
Raina
 visita
Po
en prison et lui demanda de rentrer en contact avec
Le Clairvoyant
. Peu de temps après, il fut libéré de prison par 
Brian Hayward
 et d'autres 
soldats
 dans le but de reprendre du service aux côtés du groupe et de
Raina
. Ensuite il élabora un plan de kidnapper l'
Agent Phil Coulson
 pour en connaitre davantage sur sa résurrection. Pour ce faire, il kidnappa avant tout 
Ace Peterson
 pour l'utiliser comme monnaie d'échange. Il fut tué par téléphone à l'aide d'un dispositif à décharge éléctrique.
Ad blocker interference detected!
Wikia is a free-to-use site that makes money from advertising. We have a modified experience for viewers using ad blockers

Wikia is not accessible if you've made further modifications. Remove the custom ad blocker rule(s) and the page will load as expected.