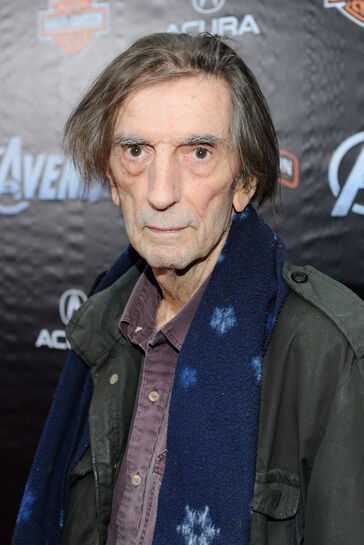 Harry Dean Stanton
est un acteur, chanteur et musicien américain né le 14 juillet 1926 à West Irvine dans le Kentucky. Il est l'interprète d'un
gardien de sécurité
 dans
Les Avengers : Le Film
.
Roles Marquants
Edit
Mr. Parsons dans Le Dernier Combat (2013).
Un homme au chapeau dans Les Sept psychopathes (2012).
Balthazar dans Rango (2011).
Harry dans Chuck (2010).
Homme aveugle dans Méchant malade (2003).
Floyd Cage dans The Pledge (2001).
Toot-Toot dans La Ligne verte (1999).
Saul/Paul dans La Dernière Tentation du Christ (1988).
Sergent Tom Eckert dans L'Aube rouge (1984).
Section heading
Edit
Write the second section of your page here.
Ad blocker interference detected!
Wikia is a free-to-use site that makes money from advertising. We have a modified experience for viewers using ad blockers

Wikia is not accessible if you've made further modifications. Remove the custom ad blocker rule(s) and the page will load as expected.