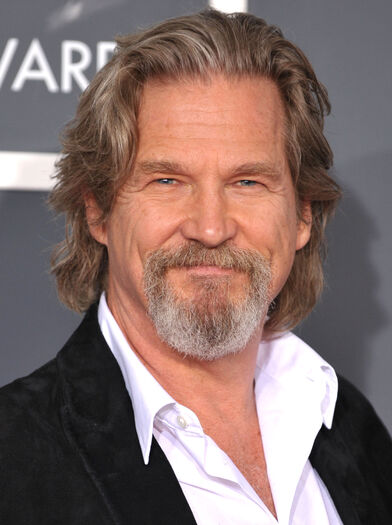 Jeffrey Leon Bridges
est un acteur, chanteur et producteur américain né le 4 décembre 1949 à Los Angeles en Californie. Il est l'interprète d'
Obadiah Stane
/
Iron Monger
 dans
Iron Man
.
Roles MarquantsEdit
Maître John Gregory/L'Épouvanteur dans Le Septième Fils (2013).
Roy Powell dans RIP Département (2013).
Marshal Reuben J. Cogburn dans Le Vrai Courage (2010).
Kevin Flynn/Clu dans Tron: L'Héritage (2010).
Otis 'Bad' Blake dans Crazy Heart (2009).
Bill Django dans Les Hommes qui regardent les chèvres (2009).
Charles Howard dans Seabiscuit (2003).
Jeffrey Lebowski dans Erreur sur la personne, Le grand Lebowski (1998).
Kevin Flynn/Clu dans Tron (1982).
Jack Prescott dans King Kong (1976).
Section heading
Edit
Write the second section of your page here.
Ad blocker interference detected!
Wikia is a free-to-use site that makes money from advertising. We have a modified experience for viewers using ad blockers

Wikia is not accessible if you've made further modifications. Remove the custom ad blocker rule(s) and the page will load as expected.