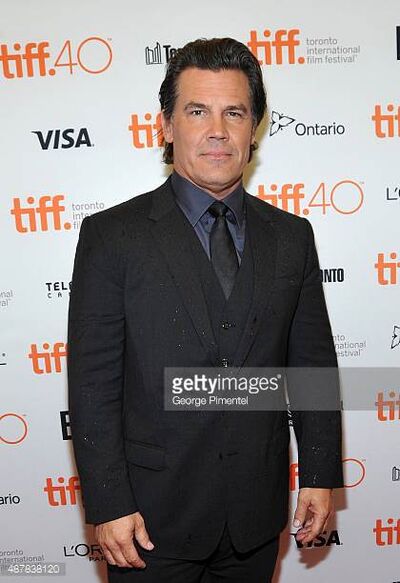 Josh James Brolin 
est un acteur américain né le 12 février 1968 à Los Angeles en Californie. Il est l'interprète de 
Thanos
dans
Les Gardiens de la Galaxie
,
Les Avengers: L'Age d'Ultron
et
Les Avengers: Infinity War
.
Rôles Marquants
Edit
Nathan Summers/Cable dans Deadpool 2 (2018).
Matt Graver dans Soldado (2017).
Matt Graver dans Sicario (2016).
Dwight McCarthy dans Sin City: J'ai tué pour elle (2014).
Joe Doucett dans Oldboy (2013).
Sergent John O'Mara dans Escouade Gangster (2013).
Kevin Brown/Agent K dans Hommes en noir 3 (2012).
Bretton James dans Wall Street: L'argent ne dort jamais (2010).
Jonah Hex dans Jonah Hex (2010).
George W. Bush dans W. (2008).
Section heading
Edit
Write the second section of your page here.
Ad blocker interference detected!
Wikia is a free-to-use site that makes money from advertising. We have a modified experience for viewers using ad blockers

Wikia is not accessible if you've made further modifications. Remove the custom ad blocker rule(s) and the page will load as expected.