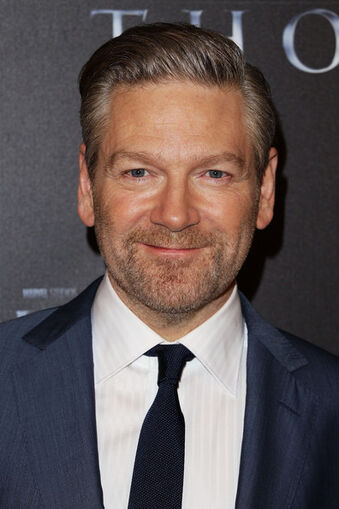 Sir Kenneth Charles Branagh est un acteur et réalisateur nord-irlandais né le 10 décembre 1960 à Belfast en Irlande du Nord. Il est le réalisateur de Thor.
Roles Marquants
Edit
Viktor Cherevin dans Jack Ryan: Recrue dans l'ombre (2014).
Sir Laurence Olivier dans Une semaine avec Marilyn (2011).
Sir Alistaire Dormandy dans Radio-Pirate (2009).
Henning Von Tresckow dans Walkyrie (2008).
Gilderoy Lockhart dans Harry Potter et la Chambre des secrets (2002).
Victor Frankenstein dans Frankenstein (1994).
Réalisations
Edit
Cendrillon (2015).
Jack Ryan: Recrue dans l'ombre (2014).
Le Limier (2007).
La Flûte enchantée (2006).
As You Like It (2006).
Peines d'amour perdues (2000).
Hamlet (1996).
Frankenstein (1994).
Ad blocker interference detected!
Wikia is a free-to-use site that makes money from advertising. We have a modified experience for viewers using ad blockers

Wikia is not accessible if you've made further modifications. Remove the custom ad blocker rule(s) and the page will load as expected.