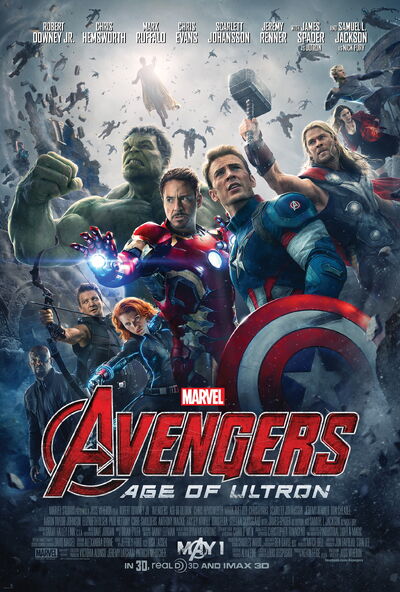 Les Avengers: L'Age d'Ultron est un film de super-héros américain réalisé par Joss Whedon et basé sur les bandes dessinées du même nom. Il s'agit du onzième installement de l'Univers Cinématique Marvel ainsi que le dernier de la Phase 2. Il s'agit d'une suite indirecte au film de 2012 et sortira en salles le 1er mai 2015.
Distribution
Edit
Références
Edit
Ad blocker interference detected!
Wikia is a free-to-use site that makes money from advertising. We have a modified experience for viewers using ad blockers

Wikia is not accessible if you've made further modifications. Remove the custom ad blocker rule(s) and the page will load as expected.