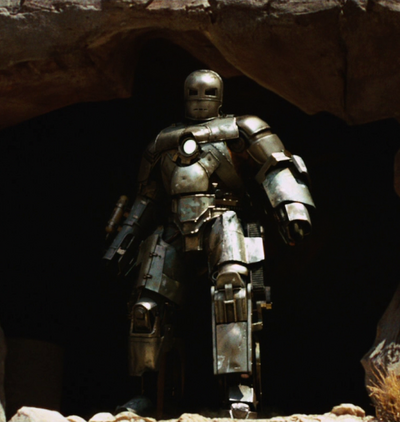 Elle est l'armure originale, 
Tony Stark
 créa la Mark I durant sa captivité en Afghanistan. En tant que tel, elle est grossièrement concue et volumineuse. Elle possède les capacités nécéssaires, cependant, pour l'aider a fuir ses ravisseurs. Elle est anti-balles, possède deux lances-flammes, un lance-roquettes ainsi que des propulseurs pour les sauts. Il est a noter que cette version de l'armure, contrairement aux armures suivantes, ne dispose pas d'un systeme entierement sofistiqué.
Section heading
Edit
Write the first section of your page here.
Section heading
Edit
Write the second section of your page here.
Ad blocker interference detected!
Wikia is a free-to-use site that makes money from advertising. We have a modified experience for viewers using ad blockers

Wikia is not accessible if you've made further modifications. Remove the custom ad blocker rule(s) and the page will load as expected.