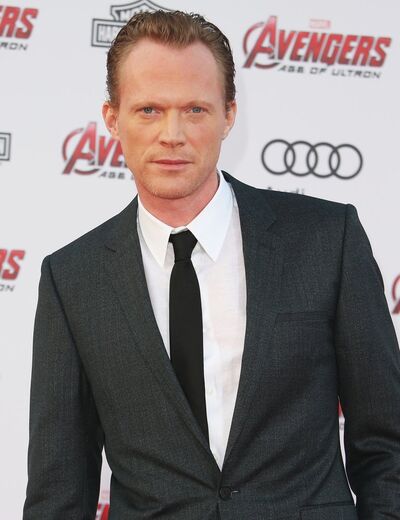 Paul Bettany
 est un acteur britannique né le 27 mai 1971 à Harlesden au Royaume-Uni. Il est l'interprète de 
J.A.R.V.I.S.
 dans
Iron Man
,
Iron Man 2
,
Les Avengers : Le Film
 et
Iron Man 3
 ainsi que
La Vision
 dans
Les Avengers: L'Age d'Ultron
 et 
Capitaine America: La Guerre civile
.
Roles Marquants
Edit
Dr. Max Waters dans Transcendance (2014).
Le prêtre dans Prêtre (2011).
Will Emerson dans Marge de manoeuvre (2010).
Acheson dans Le Touriste (2010).
Archange Michael dans Légion (2009).
Lord Melbourne dans Victoria: Les Jeunes Années d'une reine (2009). 
Silas dans Le Code Da Vinci (2006).
Peter Colt dans Wimbledon (2004).
Charles dans Un homme d'exception (2001).
Geoffrey Chaucer dans Chevalier (2001).
Section heading
Edit
Write the second section of your page here.
Ad blocker interference detected!
Wikia is a free-to-use site that makes money from advertising. We have a modified experience for viewers using ad blockers

Wikia is not accessible if you've made further modifications. Remove the custom ad blocker rule(s) and the page will load as expected.