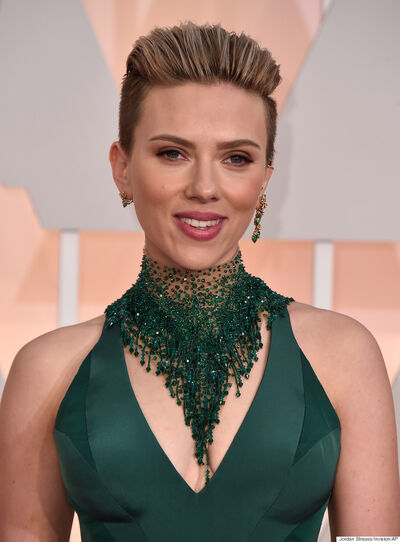 Scarlett Ingrid Johansson
est une actrice et chanteuse américaine née le 22 novembre 1984 à New York aux États-Unis. Elle est l'interprète de 
Natasha Romanoff
/
La Veuve Noire
 dans
Iron Man 2
,
Les Avengers : Le Film
, 
Capitaine America: Le Soldat de l'Hiver
, 
Les Avengers: L'Age d'Ultron
, 
Capitaine America: La Guerre civile
 et 
Les Avengers: Infinity War
.
Roles Marquants
Edit
Lucy dans Lucy (2014).
Samantha dans Elle (2013).
Barbara Sugarman dans Don Jon (2013).
Janet Leigh dans Hitchcock (2012).
Kelly Foster dans Nous avons acheté un zoo (2011).
Silken Floss dans Le Spirit (2008).
Cristina dans Vicky Cristina Barcelona (2008).
Olivia Wenscombe dans Le Prestige (2006).
Kay Lake dans Le Dahlia Noir (2006).
Jordan Two Delta/Sarah Jordan dans L'île (2005).
Molly Pruitt dans Maman, je m'occupe des méchants (1997).
Katie Armstrong dans Scorpion Noir (1995).
Section heading
Edit
Write the second section of your page here.
Ad blocker interference detected!
Wikia is a free-to-use site that makes money from advertising. We have a modified experience for viewers using ad blockers

Wikia is not accessible if you've made further modifications. Remove the custom ad blocker rule(s) and the page will load as expected.