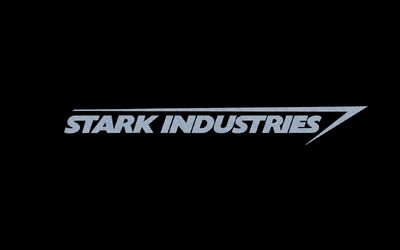 Stark Industries est une entreprise industrielle multinationale fondée par Howard Stark durant l'avant guerre. Depuis sa création, elle fut la firme officielle venant en aide aux Forces Armées Américaines en leur fournissant ses armes derniers cris. Ils ont également aidé le Dr. Abraham Erskine à financer le Projet Super Soldat. Des années plus tard, Stark créa le Réacteur Arc avec Anton Vanko ce qui alimenta presque l'intégralité de la firme. Après la mort d'Howard des mains de l'HYDRA en 1991, la compagnie fut transmise directement à Obadiah Stane puis retransmise à Tony Stark quelques jours plus tard. Un jour, après que Tony fut kidnappé par les Dix Anneaux en Afghanistan, il développa une armure robotique alimentée par une version miniature du Réacteur Arc pour s'évader. De retour aux États-Unis, il déclara que sa compagnie ne produirait plus d'armes après avoir découvert que ses oppresseurs en possédaient. Par la suite, il décida de pauffiner son armure en plusieurs dérivés tous aussi avancés que les autres et découvrit par la suite que Stane fournissait les armes aux Dix Anneaux durant sa captivité. Plus tard, il affronta Stane et le tua. Un an après, il décida de réinaugurer la Stark Expo et apprit qu'il était mourant. C'est alors qu'il nomma Pepper Potts comme PDG par intérime. Durant la présentation, il fut attaqué par Ivan Vanko et le liquida également et reprit également les rennes de sa compagnie à la demande de Potts. Par la suite, il développa la Tour Stark à New York et l'alimenta avec une nouvelle version du Réacteur Arc fonctionnant à l'énergie verte. Peu après la chute du S.H.I.E.L.D., il engagea l'Agent Maria Hill pour assurer la privatisation de la sécurité mondiale.
Actuels
Anciens
Ad blocker interference detected!
Wikia is a free-to-use site that makes money from advertising. We have a modified experience for viewers using ad blockers

Wikia is not accessible if you've made further modifications. Remove the custom ad blocker rule(s) and the page will load as expected.